I drew this from the cover of Miles Davis' Tutu. I was afraid to draw the other half of his face because Im never very good at drawing 2 eyes that line up/ are of relatively similar size.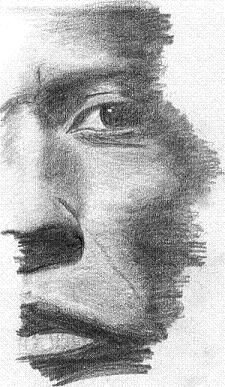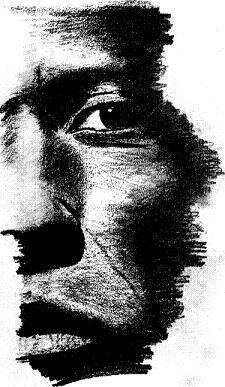 this is just the "black and white drawing" setting on my scanner. I just thought it looked pretty cool. The other one is more accurate though.

Its best to look at it from a bit of a distance, that is when it looks almost like a photo.